Afterpay - Gamestate Australia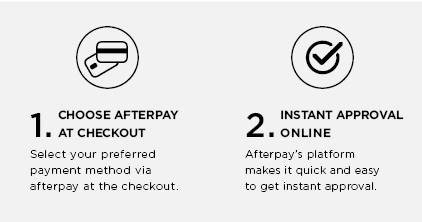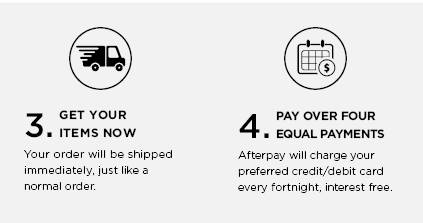 ---
Want to know more? Check out video below.
Get your very own premium gaming headsets, keyboards and more with Gamestate's Play now, Pay later payment option. Afterpay offers simple and affordable instalment plans. Afterpay allows you to purchase in four equal instalments, due every fortnight at 0% interest. No additional cost to use Afterpay and you will receive your order straight away. 
What you need to sign up for Afterpay
A debit or credit card
To be over 18 years of age
To live in Australia
At your Gamestate Australia checkout, select Afterpay as your payment option.
You will be redirected to the Afterpay website to process your order
Register or login into Afterpay to confirm your order
You will then be redirected to the Gamestate Australia website to receive your order confirmation
Please note that there are maximum transaction limits when using Afterpay
When you place your first order using Afterpay, the first installment will be charged at the time of purchase. After the fist time, each installment will be deduced from your debit/credit card each fortnight. For all of your future orders using Afterpay, your first installment will be deducted within 14 days. At the time of purchase, the full Afterpay schedule will be outlined for you.
How to return a purchase when using Afterpay
The return and exchange process and terms are exactly the same. Please see our Returns Policy here.
How to return a purchase when using AfterpaY
You will be charged a late fee of $10. This is out of our hands and we take no liablity in delayed payments. Read more on the Afterpay website here.
not getting directed to afterpay?
Please ensure that you are checking out USING YOU EMAIL ONLY and NOT YOUR MOBILE NUMBER as this will cause you to be redirected back to the cart after selecting Afterpay.
If error persisnts, please try these basic troubleshooting options
Use incognito window and try purchasing from there
Use another browser
Use another computer or cellphone
Check if this happens if you do a test afterpay purchase with other products on our site
If these things don't work, please write us up using the form below:
Thanks for letting us know!
This field is required
This field is required
This field is required